Our practice accepts insurance from the following companies.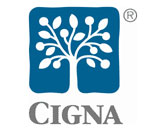 CIGNA
CIGNA offers a variety of dental plans and dental insurance to our Oakland area patients, including CIGNA Dental PPO and CIGNA Traditional.

Delta Dental
Delta Dental Plans Association is a not-for-profit organization with some for-profit affiliates as member companies. Through its 39 independent member companies, it offers national dental coverage to our Oakland dental patients - administering programs and reporting systems that provide employees and individuals with quality, cost-effective dental benefits and superior customer service.

MetLife
MetLife offers our Oakland area patients a range of competitively priced dental insurance benefits plans for companies of all sizes.
Comfortable root canal therapy
You've probably heard that a root canal procedure can be an uncomfortable experience. At Montclair Dental Care, located in Oakland, CA area, that's not the case. Dr. Kenneth Childers numbs the tooth so you simply won't feel any pain, and you'll find that there is very little discomfort afterwards.
Dentures that look great and last
If you're looking for dentures that look great and last, look no further than Montclair Dental Care located in the Oakland, CA area. Kenneth Childers, D.D.S. will assess your needs and fit you with durable, comfortable, natural-looking dentures - at a price you can afford.
Whitening for brighter natural looking teeth
Would you like your smile to be a bit brighter than it is right now? We can make it happen at Montclair Dental Care, with professional tooth whitening for brighter natural looking teeth. Dr. Kenneth Childers's Oakland, CA area office can effectively lighten your stained or discolored tooth enamel. Whiter teeth not only look great, they improve your self-confidence.
All major credit cards accepted
At Montclair Dental Care, most major credit cards are accepted, including Visa, MasterCard, and Discover Card. If your're looking for affordable Oakland area dentistry, contact our office today.
Comfortable tooth cleaning for a whiter smile
For comfortable tooth cleaning in the Oakland, California area, Dr. Kenneth Childers is known for having a gentle touch. The friendly team at Montclair Dental Care provides dental hygiene treatments for a whiter smile.
Maintaining good dental hygiene is the foundation for healthy teeth and gums. We're committed to helping you have a lifetime of oral health.